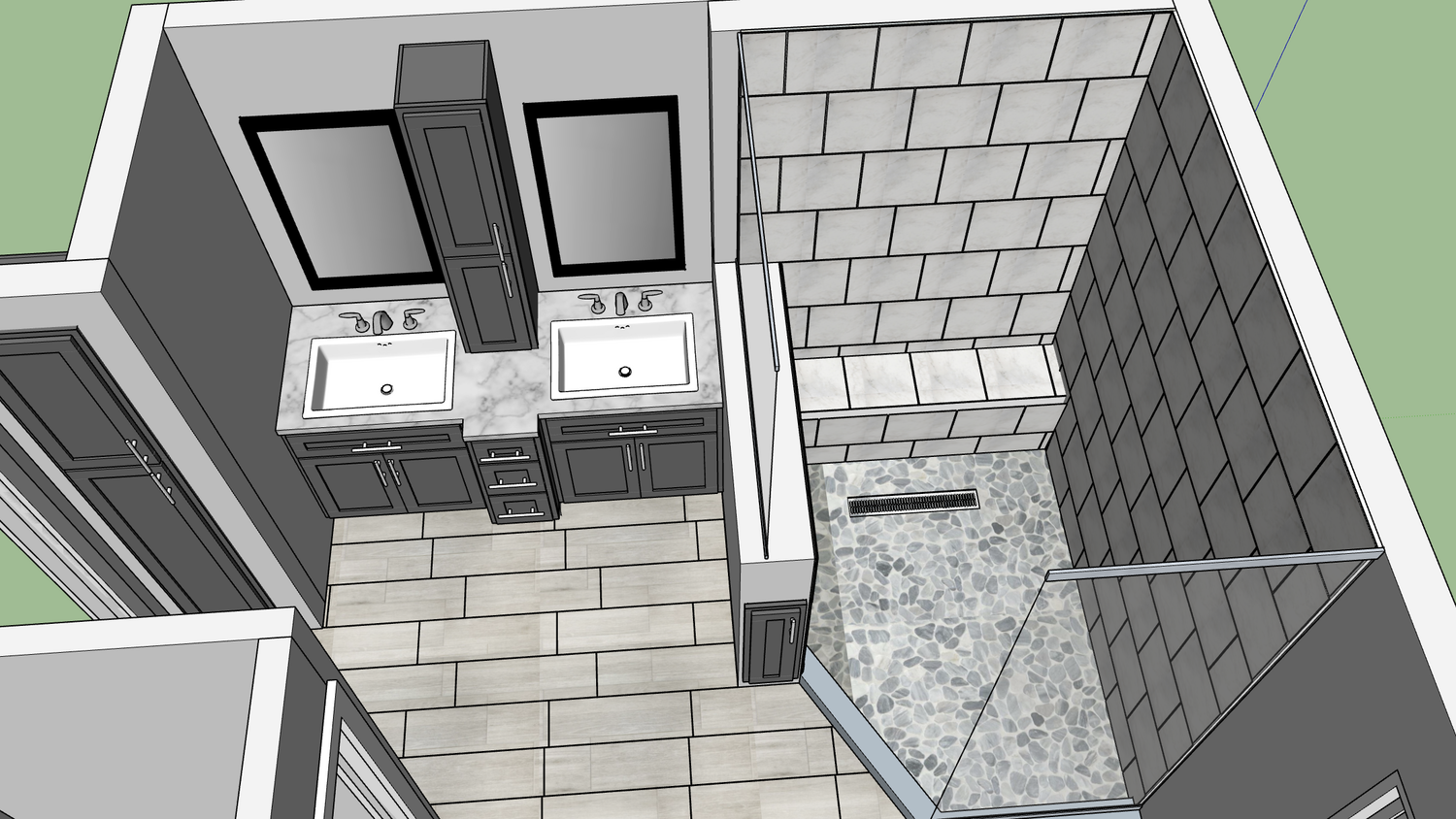 As a full-service general contractor, R3 Contracting can handle every step of the process from the initial design to the final reveal. We take a client-centered approach in which we work directly with our clients to understand their vision for their remodel, home addition, or newly constructed home and bring this vision to life. You will be involved in every step of the design and build process so that we can ensure that the plan is followed to accommodate your preferences.
R3 Contracting is a design and build contractor in Hoffman Estates IL, Schaumburg IL, and throughout Chicagoland. We help homeowners from the design process through the building process with a range of home projects including remodels, additions, outdoor features, and new home construction. As a licensed and insured contractor, we are committed to providing a seamless process to complete your project according to your vision and producing high-quality, long-lasting results.
Design Contractor in Hoffman Estates & Schaumburg, IL
At R3 Contracting, we take pride in designing new spaces that incorporate sound design foundations with a blend of artistry. Your project will begin with a consultation with our design team to discuss your project, including your preferences and goals. From this discussion, we can create a design for your project and work with you to flesh out the details and finalize the design.
Our design team can work with you to create a design from scratch, and we can also collaborate with you on a design that you have already started. If you have already begun the design for your project with a hired architect, we will collaborate with them and keep all parties involved, including you, with open communication.
As we work with you to create the design, we will form a digital 3D model so you can see how the result of your project will look. You will then be able to provide your feedback so we can finalize the design before starting the building process.
Build Contractors in Hoffman Estates & Schaumburg, IL
Once your design is finalized, we will move on to the build. We take a coordinated, all-inclusive approach in which there is open communication between the design team, architects, and all contractors involved, and with the client to ensure that the project is carried out according to their vision and preferences. Our design process flows seamlessly into our build process, and you can expect the same level of involvement.
We will take care of gathering the materials needed for the project as well as any necessary building permits. As we carry out the project, we will keep you updated on the progress so you can ensure that we are staying on track with your idea. We can handle every aspect of the build including electrical, plumbing, painting, flooring, additions, and new construction. For some remodeling and addition projects, you can continue to live at your home during the building process. Our team will do an extensive cleanup at the end of each day to keep your home clean and comfortable during the process.
At R3 Contracting, we set the standard for customer service and management of your project for quality results. You can expect a seamless experience and comprehensive services from the design to the reveal. With our all-inclusive approach, you will be involved with every step of the process.

Design and Build Contractors in Hoffman Estates & Schaumburg, IL
If you are ready to get started on a remodeling project, home addition, or new home construction, our team at R3 Contracting provides comprehensive design and build services to take you from your first idea to the final product.
You can call R3 Contracting at (224) 764-0461 for design and build contractors in Hoffman Estates and Schaumburg, IL.