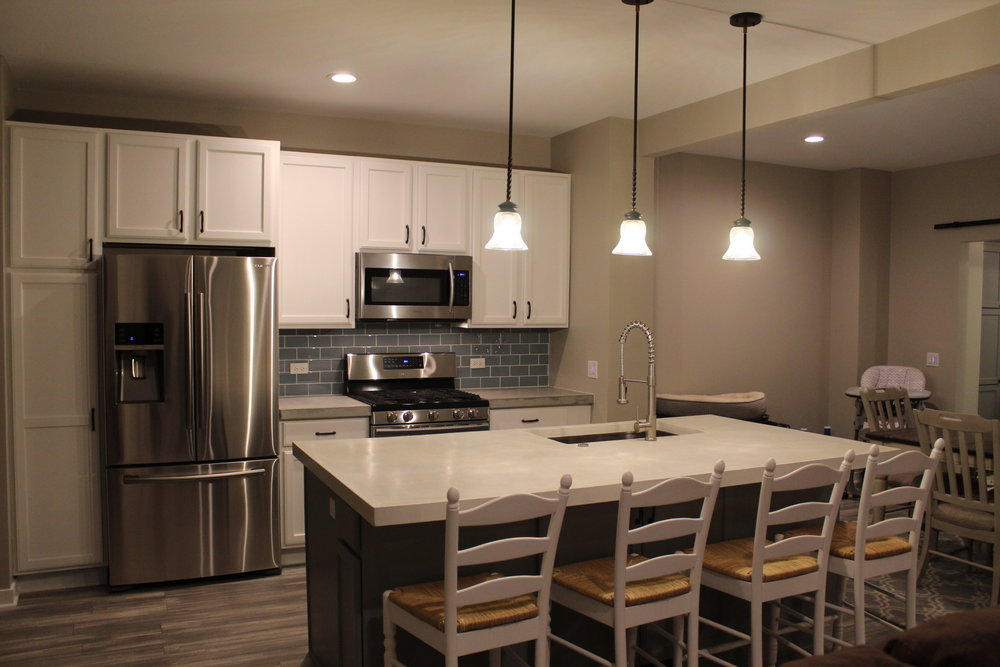 All homes need a reliable electrical system to keep the power running and the lights on. When you remodel a part of your home, build a new addition, or construct a new home, the space needs the proper electrical work done for the new lighting and outlets. Working with a contractor that has experience with remodels and electrical work will help ensure that the work is done right.
R3 Contracting is an electrical contractor in Hoffman Estates IL, Schaumburg IL, and throughout Chicagoland. We can provide electrical work for home remodels, additions, and new construction to install an electrical system that works with the layout and features of the space. We will consider the lighting, outlet placement, and the type of electronics and appliances that will be used within the space.
Electrical Contractor in Hoffman Estates & Schaumburg, IL
As a remodeling expert, R3 Contracting can help plan and install the electrical system for new remodels and additions as well as newly constructed homes. We will work with you to discuss your plan for your project so we can plan out the electrical system to accommodate your vision.
Our design team will take the time to understand our vision for your project so we can determine the best way to plan out the electrical system. We can accommodate your desired lighting, outlet placement, and any electronic equipment or devices you want in the space. You can trust our professionals to handle the electrical work for the space, whether the electrical system needs to be changed for a remodel or new electrical work is needed for additions and new homes.
The electrical work we provide can include the following:
Outlet and switch installation
Rewiring and upgrades
Light fixture installation
Seamless integration into your current electrical system
Construction Electrician in Hoffman Estates & Schaumburg, IL
If you are building a new home, you need to work with a contractor that can plan out and install the electrical system for the entire home. At R3 Contracting, we have experience working with new home construction and can plan out an electrical system that suits your preferences for your new home. We will work closely with you to understand your plan for the new home so we can incorporate the electrical system into the overall plan and design.

Call R3 Contracting for a Residential Electrician in Hoffman Estates & Schaumburg, IL
R3 Contracting is a licensed and insured contractor that can help rework the electrical system for a remodeling project or do electrical work for new spaces like home additions and newly constructed homes. You can expect quality work and an electrical system that will last for years.
Give us a call at (224) 764-0461 for residential electrical work in Hoffman Estates and Schaumburg, IL.