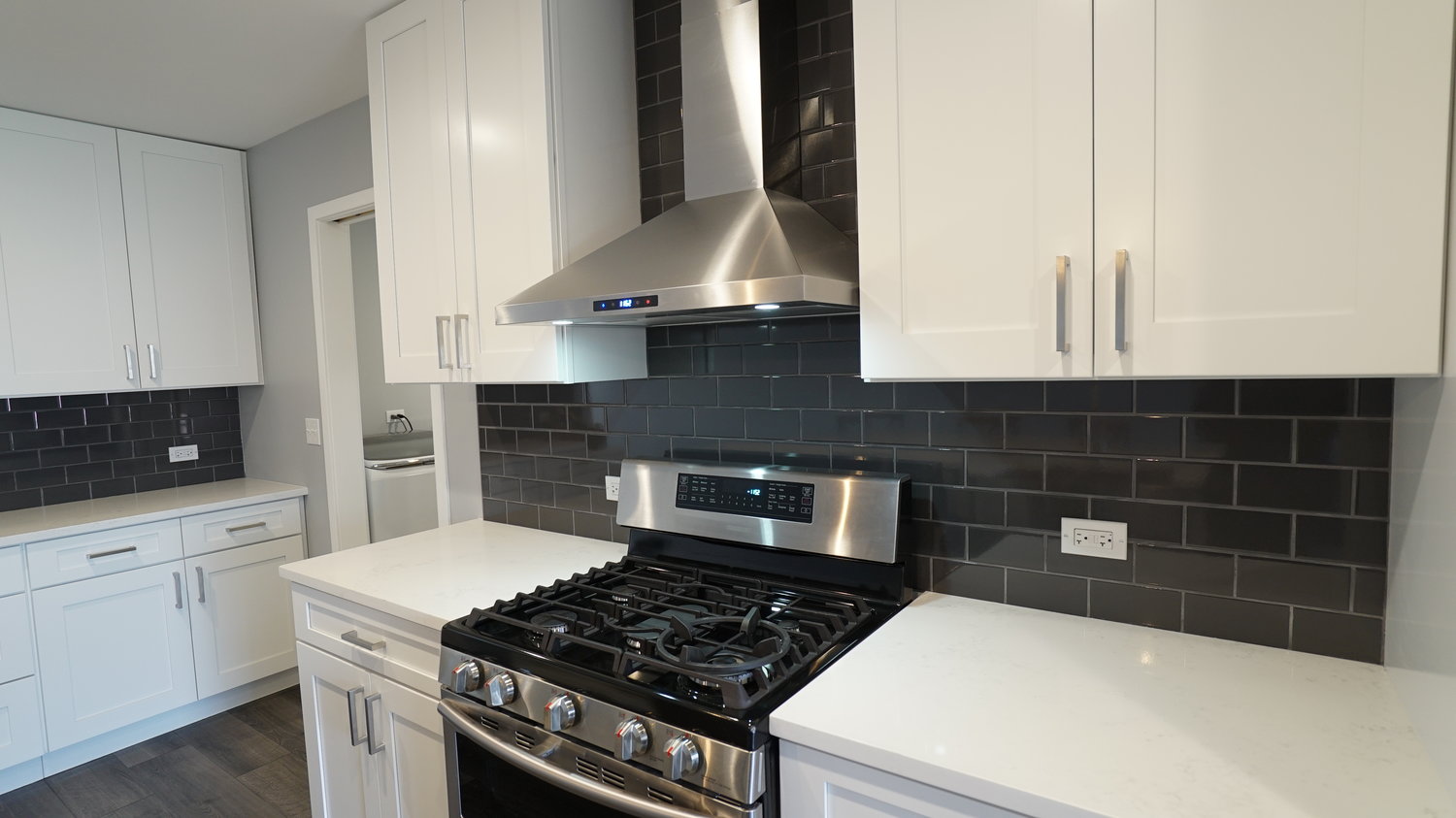 The kitchen is often the center of the home as people within a household are in and out of the kitchen all day grabbing snacks or preparing meals. Many families also enjoy meals together in their kitchen and use this space to entertain guests. If your kitchen is no longer accommodating your needs, it may be time for a kitchen remodel.
R3 Contracting provides whole kitchen remodeling in Hoffman Estates IL, Schaumburg IL, and throughout Chicagoland. We are a licensed and insured general contractor that can handle every aspect of the remodeling process from the initial design through to completion. We will work with you at every step to build a kitchen according to your vision that better accommodates your functional needs, aesthetic, and lifestyle.
Kitchen Remodel Contractors in Hoffman Estates & Schaumburg, IL
Our professionals at R3 Contracting have years of experience helping homeowners design and build their dream kitchen. The kitchen is such an important part of the home, and it should be comfortable and aesthetically pleasing as well as functional. We take an all-inclusive approach collaborate with you through the design and build process to ensure that we are carrying out your vision for your kitchen.
In the initial stages of your kitchen remodel, you will discuss the idea you have for the project, including the layout and materials, such as cabinets, fixtures, countertops, and appliances, that you want included. We will create a digital model of your kitchen remodel and work with you to finalize the details. We will then get the materials for the remodel and coordinate with the trade contractors to carry out the build of your kitchen. You can expect consistent communication from our team throughout the project to help ensure a seamless renovation process.
We include the following with your kitchen remodel:
Kitchen flooring: We can help you decide the best type of flooring to put in your kitchen as well as the color and design to suit your desired aesthetic.
Kitchen cabinets: Our team can install all new cabinetry to give you the storage space you need. We can help you decide on the style and color of your cabinets and incorporate them seamlessly into the design.
Hardware: The handles and hinges are features to consider for your cabinetry as they do influence the aesthetic. We can go over hardware options with you.
Countertops: The countertops play a major role in the design and aesthetic of the kitchen. We can design the countertops to give you the counter space you need and help choose the materials and colors.
Fixtures and appliances: We will go over your options with you for fixtures and appliances. Remodeling your kitchen gives you the opportunity to add an appliance you didn't have before, like a dishwasher.
Kitchen lighting: The lighting is an important feature that affects the atmosphere in your kitchen, but it should also be functional. We can discuss your lighting options with you to create the mood you want while also providing enough lighting to safely prepare meals.
Your kitchen should be more than a functional space in your home, it should reflect the personality and lifestyle of you and your family. Our team at R3 Contracting will work closely with you to help you realize your vision for your ideal kitchen.

Call R3 Contracting for Kitchen Remodeling
If you are ready to refresh your kitchen to better suit your needs and lifestyle, talk to our team at R3 Contracting. We will work to exceed your expectations for your kitchen remodel with excellent customer service and quality work.
Give us a call at (224) 764-0461 to get started with your kitchen remodeling project in Hoffman Estates and Schaumburg, IL.