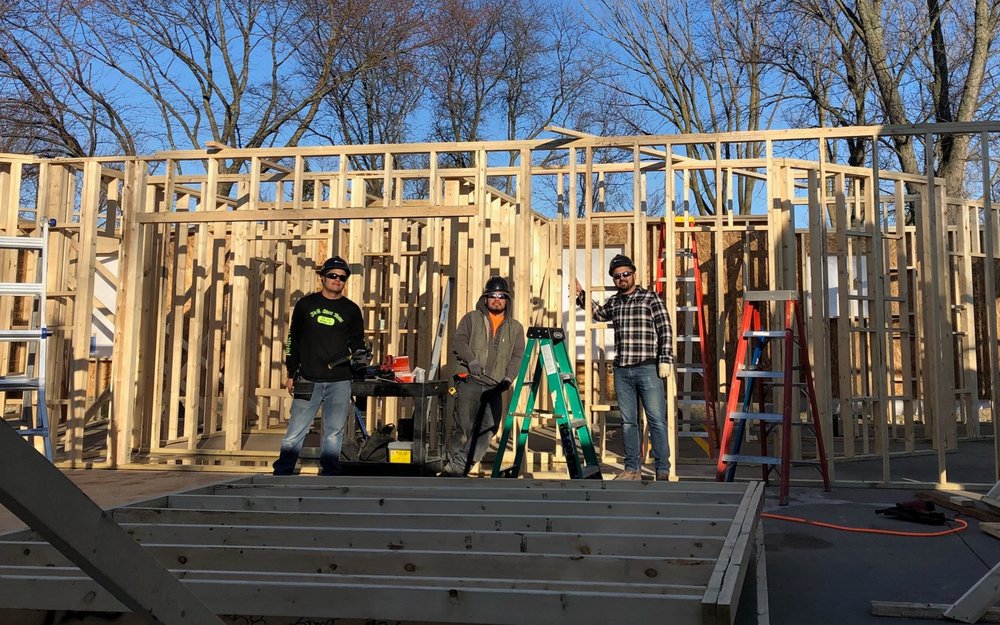 When a family spends years living in the same home, there may come a point where they outgrow the space. Families grow over the years and may need an additional bedroom beyond the current floor plan. There are also instances in which families or individuals want to add on to their homes simply to add a new room or more functional space. No matter your reason for wanting a home addition, R3 Contracting can help.
R3 Contracting is a licensed and insured home addition contractor in Hoffman Estates IL, Schaumburg IL, and throughout Chicagoland. We can design and build home additions to add a new room or even a second story onto your home. Our team will work with you to design the new addition to your home and ensure that it is built to match your vision.
Building a new house addition is an excellent alternative to moving when you are short on space. Our team will listen to your ideas for your home addition and help manage every step of the process from the design to the completion.
You can expect the following from our home additions:
Additional functionality
Seamless integration with the existing floor plan and architectural style
Increased property value
Home Addition Contractors in Hoffman Estates & Schaumburg, IL
Home additions give you the option of improving your current home to better accommodate your needs and lifestyle instead of moving. People may choose to build additions to their home to accommodate a growing family or add more functional space that can be used for a new bedroom or recreational area.
If you are ready to build a new addition to your home, our team at R3 Contracting can help. We take a client-centered approach in which we will understand your vision for your home addition and work with you to design the addition to your specifications. We will also take into consideration how the addition will fit into your current floor plan and flow with the existing architecture and interior design. A digital model of your addition is created so you can see what it will look like and make final changes.

After the design is finalized, we will coordinate with our trade contractors to gather the materials and begin the build. During the build, you can expect consistent communication to keep you informed of our progress and ensure that the addition is being built to your specifications. We strive to provide a seamless design and build process for a high-quality addition that will add function and value to your home.
We can build the following home additions:
Room additions for a new bedroom or home office
Sunroom additions
Additions for a new kitchen or bathroom
Additions for home gyms and other recreational areas
Upgrade for master bedrooms
Second story additions
Contact R3 Contracting for New Home Additions
If your family could benefit from a new addition to your home, our team at R3 Contracting is ready to help. Our home addition contractors will work with you directly to design and build the home addition you envision.
Give us a call at (224) 764-0461 for more information about building a home addition in Hoffman Estates, IL and Schaumburg, IL.