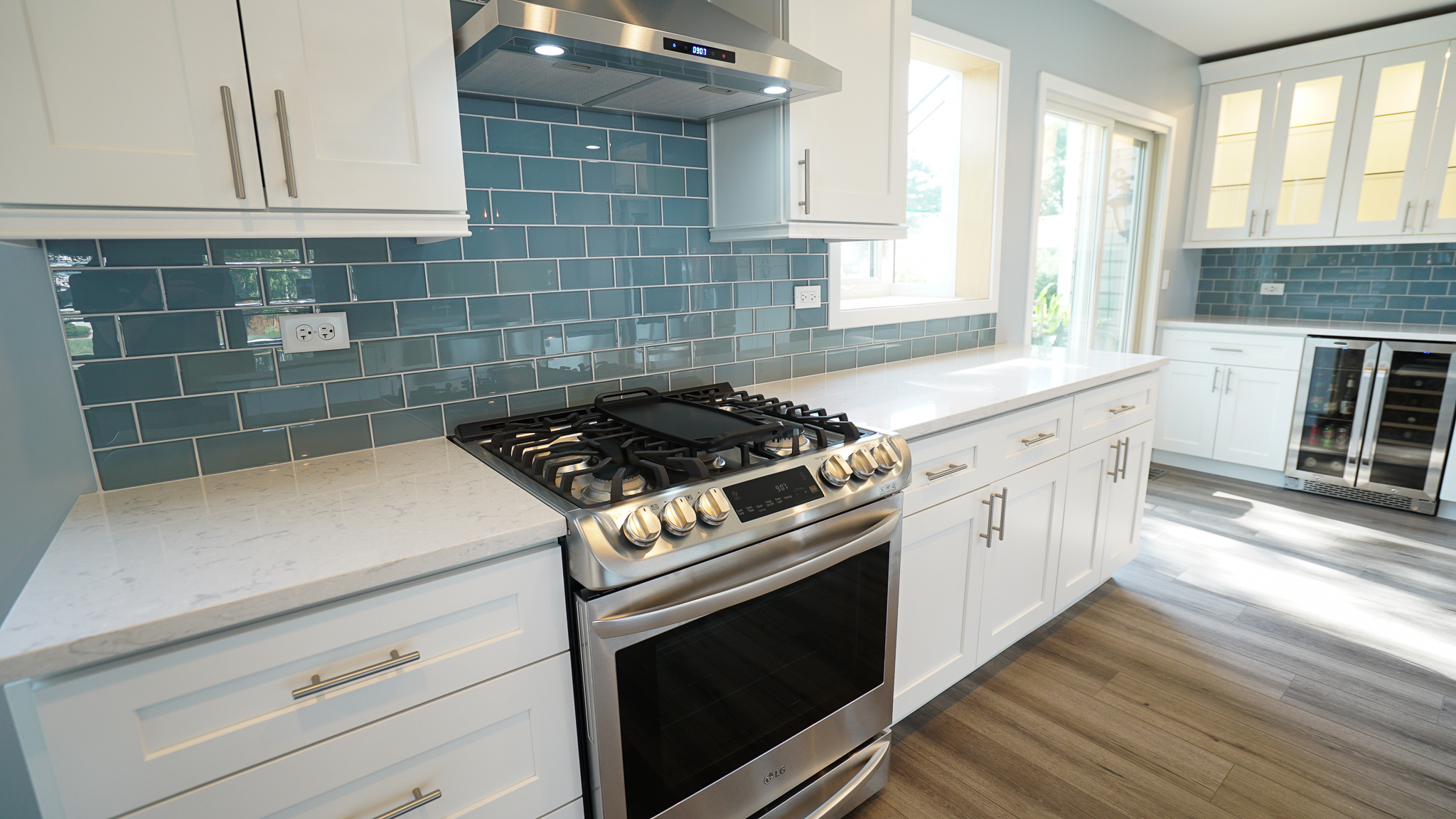 The flooring within a home plays a major role in the look and feel of the space as it is often the first feature people notice. Having the right flooring not only improves the appearance of a given space, but also contributes to its comfort and functionality. Replacing your old, worn-out flooring with new flooring is an excellent way to upgrade your home.
At R3 Contracting, we provide flooring and carpet installation in Hoffman Estates IL, Schaumburg IL, and throughout the Chicago area. We are a licensed and insured flooring contractor that can install all types of flooring anywhere in your home. Our team will work with you to choose the best flooring type for each area of your home and provide complete flooring installation.
Flooring Contractor in Hoffman Estates & Schaumburg, IL
At R3 Contracting, we have a track record of installing beautiful new flooring that improves the aesthetic and function of a home. We will work directly with you to understand your needs for new flooring and help you choose the right type and style of flooring.
You will first talk to our design team about which areas of the home need new flooring and what you envision for the flooring. We can install new flooring in a specific area of your home or install flooring throughout your home. Once you have decided on the type and style of flooring, we will gather the materials and coordinate the installation with our trade contractors. While the flooring is being installed, you can expect clear communication to keep you updated on the progress. We approach flooring installation projects with a sense of professionalism and deliver high-quality, long-lasting results.
When choosing new flooring for your home, you should consider more than the aesthetic of the floor. Certain flooring types are better for certain areas of the home, such as tile flooring in kitchens and bathrooms and carpeting in bedrooms. Our team can advise you on the best flooring options for the areas of your home that need new flooring.
We can install the following types of flooring:
Hardwood
Laminate flooring
Vinyl flooring
Ceramic and porcelain tile flooring
Carpeting
Linoleum
Concrete
Natural stone
Bamboo and cork

Call R3 Contracting for Flooring and Carpeting Installation in Hoffman Estates, IL
R3 Contracting is a flooring contractor that is ready to install any type of flooring in homes in Hoffman Estates and Schaumburg, IL. Our team will help you choose the best flooring options for your home and ensure smooth, quality flooring installation.
Call R3 Contracting at (224) 764-0461 for more about our flooring and carpet installation.