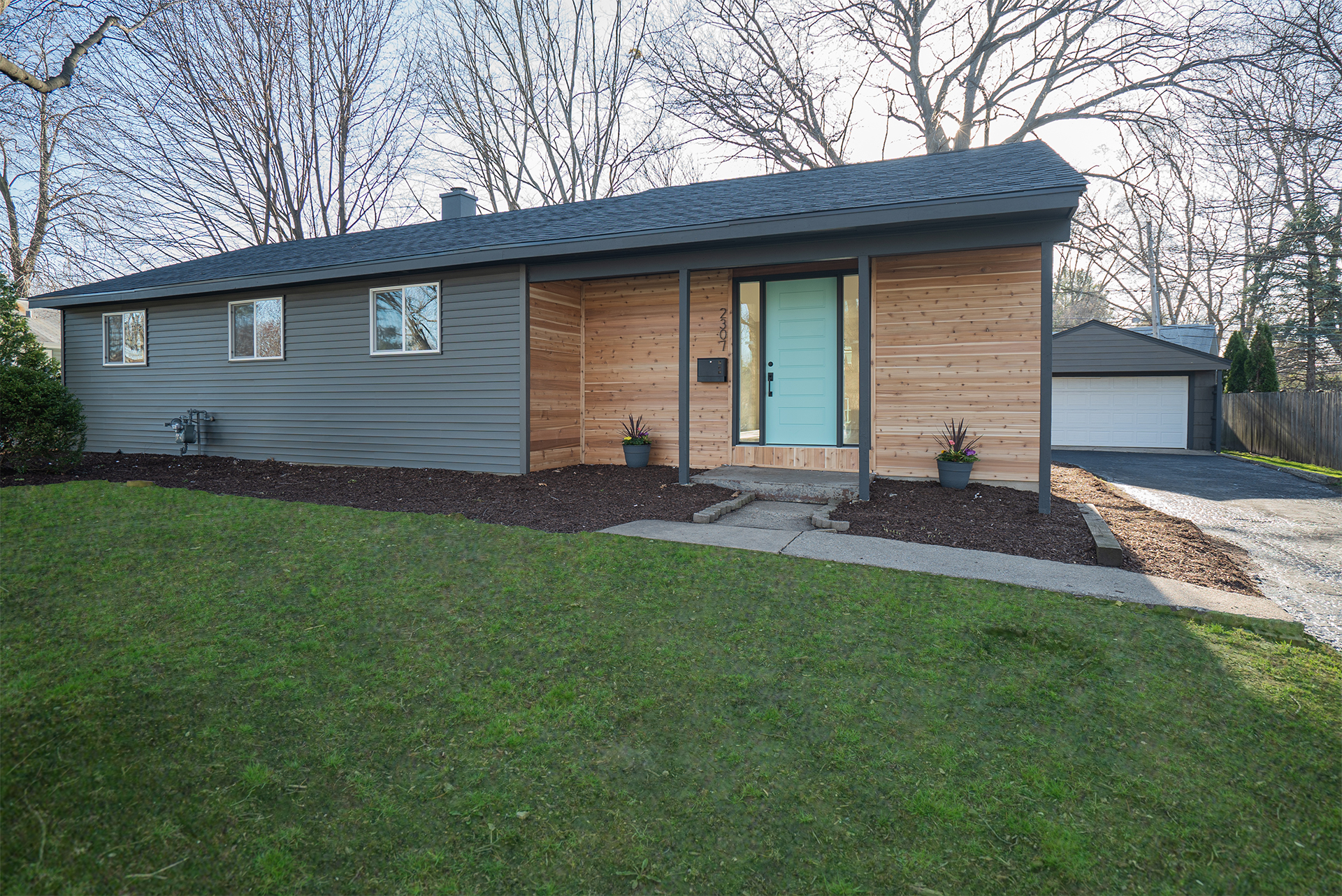 The colors used within the home and on the home's exterior play a major role in the appearance of the home and the atmosphere of a room. An impressive exterior color can really boost a home's curb appeal while the right color choice for the home's interior can create the perfect ambience. Having your home repainted with new colors is a great way to refresh your interior spaces and improve the appearance of your home.
R3 Contracting is a house painter in Hoffman Estates, IL that can provide interior and exterior house painting services in Hoffman Estates, Schaumburg, and throughout Chicagoland. We are a licensed and insured contractor that can be trusted to provide quality house painting services to revitalize the aesthetic and feel of your home. You can work with our professionals to decide on the type of paint and colors you want for your home's exterior and for various areas inside your home.
Home Painters in Hoffman Estates & Schaumburg, IL
At R3 Contracting, we have extensive experience with all types of home remodels and renovations, including handling interior and exterior home painting. If you want to repaint the inside or outside of your home, our team can work with you to discuss your ideas and help choose the best paint and colors. We can also create a digital model to show you what different colors may look like within the spaces you want painted. Once you have chosen the paint and colors you want, we will move on to the painting process.
We will coordinate with our contractors to get the supplies needed and manage the painting process. You can expect our painters to provide clean, quality work whether painting the exterior of your home or the walls of your master bedroom. We will use the proper materials to tape off the area to be painted and apply the paint evenly for a crisp appearance.
We take a client-centered approach with all of our house painting projects. We will listen to your ideas and work with you to help decide on the best type of paint and paint colors to achieve the aesthetic you envision. During the painting process, you can expect consistent communication so that you are fully aware of our progress. We are committed to taking a professional approach and exceeding your expectations with quality, long-lasting results.
You can work with R3 Contracting to paint the following:
Home exterior including siding, window trim, fascia, shutters, and posts
Interior rooms and common areas
Drywall and ceilings
Molding and baseboards
Windowsills
Kitchens and bathrooms
Wood paneling

Call R3 Contracting for Residential Painters in Hoffman Estates, IL
At R3 Contracting, we believe that your home should reflect your personality, and refreshing the colors with new paint is a great way to inject your personality into your living space. You can work with our team to determine the best type of paint and colors to use to bring your vision to fruition.
You can reach R3 Contracting for house painting in Hoffman Estates and Schaumburg, IL by calling (224) 764-0461.