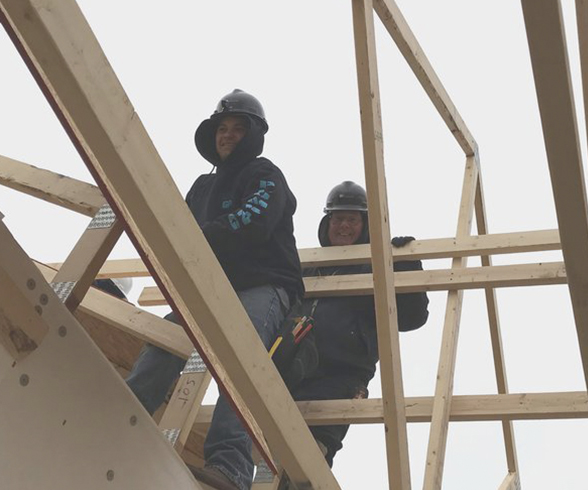 Your home is more than just a structure that provides shelter for you and your family, it is your home and should be a reflection of your personality and lifestyle. What better way to get a home that perfectly suits the needs and character of your family than to build your own home? Building a home is a big project, but the new construction contractors of R3 Contracting can help.
R3 Contracting is a licensed and insured new construction contractor in Hoffman Estates, IL that can build new homes in Hoffman Estates, Schaumburg, and the Chicago area. Our team can help with the construction of your new home from the planning and design stage until your home is ready for you to move into. We will work to create a seamless process and build your dream home tailored to the unique needs of you and your family.
We can provide home construction for the following scenarios:
New home on a lot where an existing home was torn down
New home on a previously empty lot
Home Construction in Hoffman Estates & Schaumburg, IL
New construction homes are major projects that take a lot of planning and require a major effort to build. Our team at R3 Contracting can help you see your new home construction project through, no matter how complex the project might be. We will start by listening to your specifications for your new home and creating a design for the layout and features of the home. We can create a digital model of the home so you can see what the final product will look like and help make adjustments to finalize the design.
Once the final design is approved, we will coordinate with our design team and trade contractors to get the materials needed and manage the building process. We take a client-centered approach from start to finish so you can expect to be part of the planning and design and stay updated through the building process. Our team will make sure that your dream house is built to your specifications so that you and your family are happy with the final product.
We can help you plan for the following when it comes to the design and construction of your new home:
Size and floor plan of each story of the home
Architectural style
Plumbing and electrical systems
Flooring in each area
Kitchen and bathroom design
Bedroom design
Basement design and finishing
Interior and exterior paint color
Design for common areas like living rooms and dining rooms
At R3 Contracting, we believe your home should be a reflection of the personality and lifestyle of you and your family. We will work closely with you throughout the entire process to ensure that you are getting the new home you envision and deliver high quality results.

Call R3 Contracting for New Home Construction
R3 Contracting is prepared to help you through the entire process of designing and building your custom home. You can call us at (224) 764-0461 for more about our new home construction in Hoffman Estates, IL and Schaumburg, IL.